Seeking the Buddha's Way and 5 Precepts for Lay Practitioners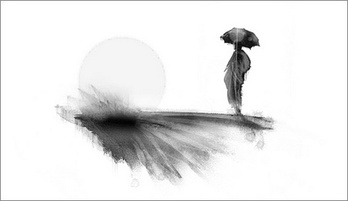 A practitioner who decides to dedicate him or herself to Zen does so by taking the Five Precepts in a ceremony with a Zen group.

The formal student–teacher relationship is reserved for those who are concerned with "the great question of birth and death," have a genuine spiritual aspiration to come to awakening, are willing to exert themselves in their practice including retreat attendance, and feel a genuine rapport with the Guiding Teacher.

Entering into a student–teacher relationship is not necessarily a lifelong commitment, but represents a deep level of commitment to working together spiritually on the part of both the student and the Guiding Teacher.


The Five Precepts:

The First Precept: I vow to support all living creatures, and refrain from killing.
The Second Precept: I vow to respect the property of others, and refrain from stealing.
The Third Precept: I vow to regard all beings with respect and dignity, and refrain from objectifying others.
The Fourth Precept: I vow to be truthful, and refrain from lying.
The Fifth Precept: I vow to maintain a clear mind and refrain from harming myself or others with intoxication.

Taking the Five Precepts means recognizing the importance of practicing, and making it part of everyday life. It means joining a family of other people who have made the same decision, practicing with them and support. When taking Five Precepts, the practitioner will receive a Buddhist name from his/her new Guiding Teacher.

If students live near a Zen group, they can frequently join others in formal meditation and will find great support practicing within a community of other Zen students. If students live at a distance from a Zen group, they will find it helpful to come to intensive retreats periodically.

In order to take the Five Precepts, the practitioner must be at least eighteen years of age and have participated in at least four days of retreat time at the Zen center they are about to join.

The new student must obtain a blue wonkasa, which is a ceremonial cloth (similar to a stole), representative of Buddha's robe, which is worn over the robe or lay clothes. (See your local Guiding Teacher to arrange the purchase of robes and kasas.) If the practitioner would like to wear meditation clothing, they may obtain a Hanbok for Lay Practitioners from our supplier before taking five precepts, although this is not a requirement.

Prisoners may take the Five Precepts after six months of regular practice, as determined by the Precepts teacher. The retreat requirement is waived and it is not necessary to have a robe or kasa.
---